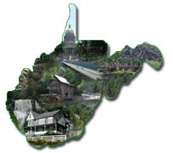 Welcome to the WV Association of Licensing Boards


HB 2239 was introduced in the WV Legislature on Thursday, January 22, 2015 creating a Board of Health Professions. This bill is unanimously opposed by all Chapter 30 Licensing Boards listed in the legislation. Please click here to read this bill. This bill is tentatively scheduled to be on the House's Health and Human Resources committee agenda on Thursday, January 29, 2015. The committee usually meets in the east wing of the Capitol, room 215-E. Right now, the time of the meeting isn't known but will be posted here when determined. All Chapter 30 Boards listed in the legislation are encouraged to attend and voice your opposition to this bill.
The Association is non-governmental organization and does not have any jurisdiction over any Board. To obtain information on individual Boards, please click on BOARDS on the left side of this page.
The West Virginia Association of Licensing Boards is an organization that was formed to assist and organize the various licensing agencies throughout the state of West Virginia. Originally formed in 1981, the Association is composed of approximately 33 boards and meets on a biannual basis. Linda Lyter, Executive Director of the Massage Therapy Licensure Board and Acupuncture Board serves as the Association's President, Kevin Hypes, Deputy Director of the Real Estate Commission, serves as the Association's Vice President and Lanette Anderson, Executive Director of the West Virginia State Board of Examiners for Licensed Practical Nurses, serves the Association as the Secretary/Treasurer.

This website will serve as a resource to the general public and to members of the Association to provide information about the association, notification of when meetings will occur, minutes after the meeting, general contact information and complaint forms, and linking to each of the boards within the Association.

The Association welcomes any questions or comments about our organization or this website. To contact us, please visit the contact page.